Valentine's day decoration DIY
Are you ready for the Valentine's day? Here I want to present you step-by-step instruction on how to make festive, cute, eye-catching decorative vase for romantic table, bedroom or living room. Red heart design, especially for Love Day!
First of all you need any "framework" for vase. I love to use these wonderful carton whiskey boxes, they are solid and large enough and they have metal bottoms and caps so they can serve as boxes for different small parts.

I wanted to add some textures on smooth surface of the box. To do that I stick down few layers of paper towel (or napkins, or regular toilet paper) using white glue. The thin paper spreads with liquid glue and forms curly texture. Let it dry!

Paint the box with white acrylic paint (and let it dry!)

On top side of the box I applied thin coat of pearl-effect light pink acrylic paint. I didn't strive to paint over all dimples and cracks purposely to show the texture.

On the bottom side of the box I applied golden acrylic paint. Remember to let it dry after every coat!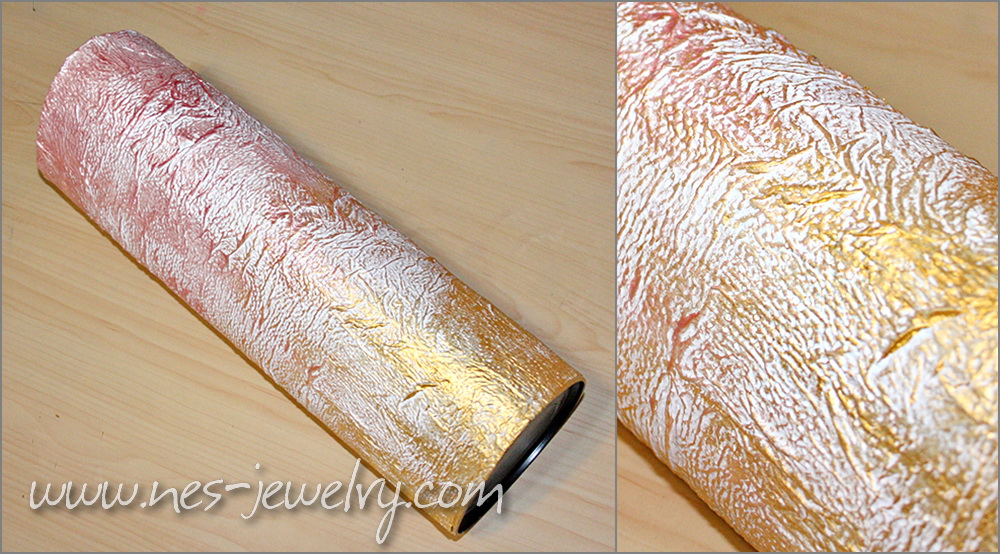 At last I draw the hearts using thick red acrylic paste

Now the box is ready. It can be used as package for gift or candies. Or you can remove the cap and make the Valentines heart design vase for dry or artificial flowers. I added this heart-shaped "lollypops": I thrust wooden skewers into polystyrene hearts and painted them with red and pearl pink acrylic paint.

Then I decorated the hearts with red ribbon and pink tape with lovely design.

The red and pink colors are well suited for the holiday

Here it is!

Happy holidays!